Ugudelig svag trolddom og mørke hemmeligheder i Golden Grimoire
Hvis du er tiltrukket af mystikkens verden, er du måske allerede bekendt med ordet "Grimoire". Men hvis du er ligesom mig, hvis kompetence på hekserier ikke strækker længere end hvad der er blevet hentet fra at se et par episoder af Sabrina Teenage Witch, vil du sandsynligvis være nødt til at slå det op.
En hurtig søgning afslører, at ordet Grimoire menes, at have stammet fra gammel fransk selvom bogen selv, antages at dateres tilbage til det gamle Mellemøsten. Det viser sig, at "Grimoire" kun er et fancy navn til en heks' dagbog og er en magisk bog med instruktioner om hvordan man formulerer magiske objekter, nemlig amuletter og talismaner.
Spil for rigtige penge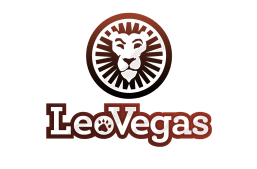 Få 50 gratis cash freespins uden omsætningskrav + 1.000kr til Danmarks bedste mobilcasino
Casino bonus UDEN indbetaling! + skønne ugentlige kampagner
Danmarks klart bedste mobilcasino
Eksklusivt Live Casino
Bonus kode:
Ikke nødvendig
Besøg
Bonus kode:
Ikke nødvendig
Reklamelinks | Du skal være fyldt min. 18 år for at spille casinospil ved LeoVegas casino Regler og vilkår gælder desuden. Derudover gør vi opmærksomme på tiltaget stopspillet.dk
Chancer for at vinde
I online casino verdenen er Golden Grimoire en 5-hjuls, 4-rækket video slot med 40 faste betalingslinjer med lav til middel volatilitet. Spillet accepterer indsatser fra mellem 2 og 4000 kr. per spin og spillet leveres med en RTP på 96,44%.
I første omgang kan Golden Grimoire virke lidt forvirrende, men det er faktisk et ret simpelt video slot med stor fokus på symbol transformation – både i basisspillet og bonus.
Grafik
Som du ville forvente fra en NetEnt spillemaskine, er der lagt en stor indsats i det visuelle udseende, og resultatet er lige så fantastisk som altid. Spillet tager sted inde i en troldmands kammer, og der er masser af subtile detaljer og animationer der stimulerer hjernen. Hemmelige scripts og okkulte markeringer opstår på magisk vis som hjulene spinner, en stjerneklar himmel, der afslører jordens kredsløb og en scatter tease, der gør at objekter svæver dystert i luften.
Det er faktisk det perfekte eksempel på alt det talent, der er til rådighed for Netent. Hvis bare matematikerne også fik en sådan kreativ frihed … Læs videre for at se, hvad jeg mener.
Symboler, Paytable & Features
Standardsymbolerne er 8 i alt og vises fuldt stablet på hjulene i både basisspil og bonus. Symboler på hjulene omfatter hjerter, spar, klør og ruder samt biller, slanger, blæksprutter og edderkopper, der holder på ædelsten. Edderkoppen er det mest givende symbol, der giver dig 1 gang din indsats for 5 på tværs af en fuld payline.
Centralt i spillet er Mystery-symbolet, der kommer i form af en trolddomsbog med et spørgsmålstegn. Ligesom alle andre symboler vises det fuldt stablet på hjulene, men det kan kun ses på hjul 3, 4 og 5 i basisspillet. Når den lander, vælges et tilfældigt symbol, der omdanner alle mystery-symbolerne til det pågældende symbol.
Hvis Mystery-symbolet matcher det venstre symbol i samme række, vil alle symboler i den pågældende række omdannes til det samme symbol. Hvis Mystery-symbolet bliver til et wild, sker de samme ting men denne gang bliver alle symboler i den række til wild symboler uanset symbolet på det første hjul.
Wilds er repræsenteret af et gylden kranium og kan kun vises som et resultat af symbol transformation.
Hvordan får jeg free spins?
8 gratis spins tilbydes, hvis du lander 3 scatter symboler på henholdsvis hjul 1, 3 og 5. Det handler om Mystery-symbolet her, men mens de grundlæggende funktionaliteter er de samme, kommer det med et par ekstra fordele. De stablede Mystery-bøger er nu udvidet til at blive vist på hjul 2 også. Endnu vigtigere vil ethvert Mystery-symbol, der lander på hjulene, forblive på plads i hele bonussessionen.
Da bonussen desværre ikke kan genudløses, er det yderst vigtigt at lande så mange klæbende bøger som muligt, tidligt i bonussen for at få noget ud af det overhovedet. Selvom du skulle have held  og får et fuldskærms højt-betalende symbol, betaler det ikke mere end 200 gange din indsats. Medmindre mine beregninger er helt gal, skal du ikke forvente mere end 1000x fra denne bonus, og selv dette ville være højst usandsynligt.
Min mening om Golden Grimoire
Det er lidt chokerende at se, at NetEnt holder fast i denne form for lavt potentiel nonsens, især i betragtning af den storm af kritik, som selskabet har måttet udholde i nyere tid af samme årsag. NetEnts CEO lagde selv, meget ærligt, kortene på bordet tidligere i 2018, med en antydning af selvbevidsthed og gav en ret nuanceret refleksion, og derfor forventede jeg virkelig en frisk start på 2019.
Medmindre du af en eller anden grund, er specifikt vild med mellemvarianter, der har ringe eller intet potentiale og er villig til at spilde din tid, kan jeg ikke give dig nogen grunde til at spille denne omgang vrøvl fra et kasino synspunkt. Det er ikke kun et nyt udseende, som de ellers har gjort et par gange med Aloha & Butterfly Staxx, eller Berryburst Max og Starburst, det er bare… Ikke godt nok.
Hvis alt du leder efter i et slot er, at spilde noget tid og holde dig underholdt, ville du få et større udbytte ved at sortere dine sokker.
Næste, tak!
Spil for rigtige penge